I have a new home. Okay, it isn't really a new home for me, but it is for all the students of our dojo, Contact Kicks Martial Arts, in Toronto, Canada.
For the past year and half I have been training under Sensei Steve Fogarasi. And if you have been following my blog you know that Sensei Steve is one of the most dynamic, technical and philosophical Kyokushin Karate instructors around. We are lucky to live in a city with such a prestigious instructor.
CKMA and Sensei Fogarasi have literally changed my life, and I am sure effected the lives of many other students. So, it is no wonder that we outgrew our location and had to move to a bigger and better space in the Steeles and Dufferin area of the GTA. Within the city of Vaughan.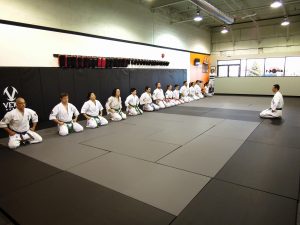 The new space is as bright as the future of Contact Kicks and Kyokushin in Canada. We are all super excited and it has electrified everyone with a sense of pride and even stronger desire to train.
We are all very proud of far we have come and proud of our teacher, and I am sure there are big things in store for Contact Kicks. We are in a neighbourhood that boast Mc. Dojo's, so it will be great for people to see what the differences are.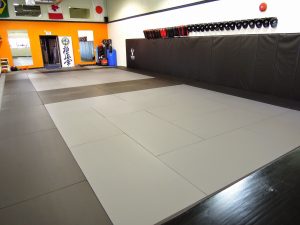 Besides Kyokushin, CKMA offers K-1 Kickboxing as well as Brazilian Jiu-Jitsu (BJJ), taught by world champion Mike Aviado.
An amazing martial artist in his own right, who encompasses the philosophy of CKMA and Budo.
The new dojo is larger, bright and includes more classes, equipment and training, as well as a Martial Arts Equipment store. Places for people to hang out or watch events.  It has become home for many and so many friendships have been formed for many of us. It truly is a family dojo. It isn't uncommon for us to go out together or each others houses for bbq's and dinners.
If you are ever in the Toronto area, come visit the CKMA family. Join us for a class or just drop in a say hi!
Stay tuned for entries from the new dojo!
OSU!